Martin's Museum Building
Involved in Traffic Accident
December 4th, 2001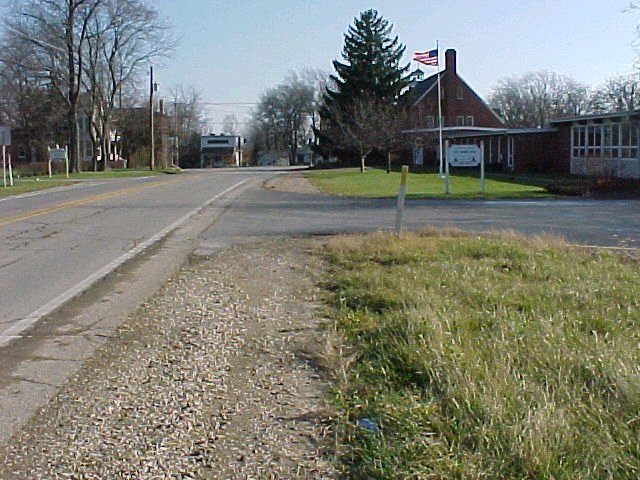 photo taken on 12/05/2001 by museum staff
Looking east, standing on the south side of Grass Lake Road.
The Millburn Church parking lot driveway is in the foreground
Our museum building is opposite the intersection.
The automobile apparently left the eastbound lane in the proximity of the parking lot driveway and proceeded across the lawn, parallel to the roadway.
To next accident photo.