---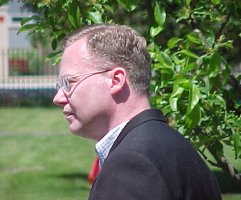 MEMORIAL DAY SERVICE
MILLBURN CEMETERY
May 30th, 2005
Rev. Jed Watson, Pastor
Millburn Congregational
United Church of Christ
This year's program was held at the flag pole, rather than in the park at the west end of the cemetery. This was done as a consideration for the elderly, who have often had problems walking down the hill to the park.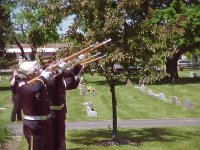 PROGRAM
Entrance of the Color Guard
Gurnee American Legion Post #771
Pledge of Allegiance
Welcome and Introductory Remarks
Dorothy Berthold
Speaker
Reverend Jed Watson
"America the Beautiful."
Presentation of the Colors
Gurnee American Legion Post #771
"Taps"
Refreshments
When you walk through the cemetery after the service, feel free to place flowers on Veterans' graves.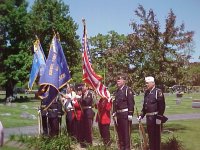 ---